Aisha Twyman
Hair Development's Extensionsist to the stars, Aisha Twyman, has graced the heads of countless celebrities, royalty and TV stars and worked on shows including Britain's Next Top Model and The Agency. Her knowledge and expertise are reknowned in the industry. Aisha says,
I only work with the very best products and that is why I choose Hair Development every time. The hair is superb, ethical and so beautiful and Stanley & Mark's HD team are professional, charming and tuned-in.
Brenda Eaton
Horsham, West Sussex
When I was looking for a hair-piece, my hairdresser suggested that I should contact Hair Development, a company based in London, as I have limited walking it was difficult for me to visit them personally, however I must say that they were extremely helpful in making me a custom made ponytail in Indian Remy hair and went to such a lot of trouble to get it just the way I wanted. In all my many years of dealing with all sorts of companies, Hair Development were above and beyond in their customer service to me and I was astonished at the trouble they went to ensure that I was completely happy with the pony tail. All of our contact was over the telephone but they were unfailingly helpful, kind and made me feel special as their customer and in providing me with something that I am delighted with. I have no hesitation in recommending Hair Development their service is second to none.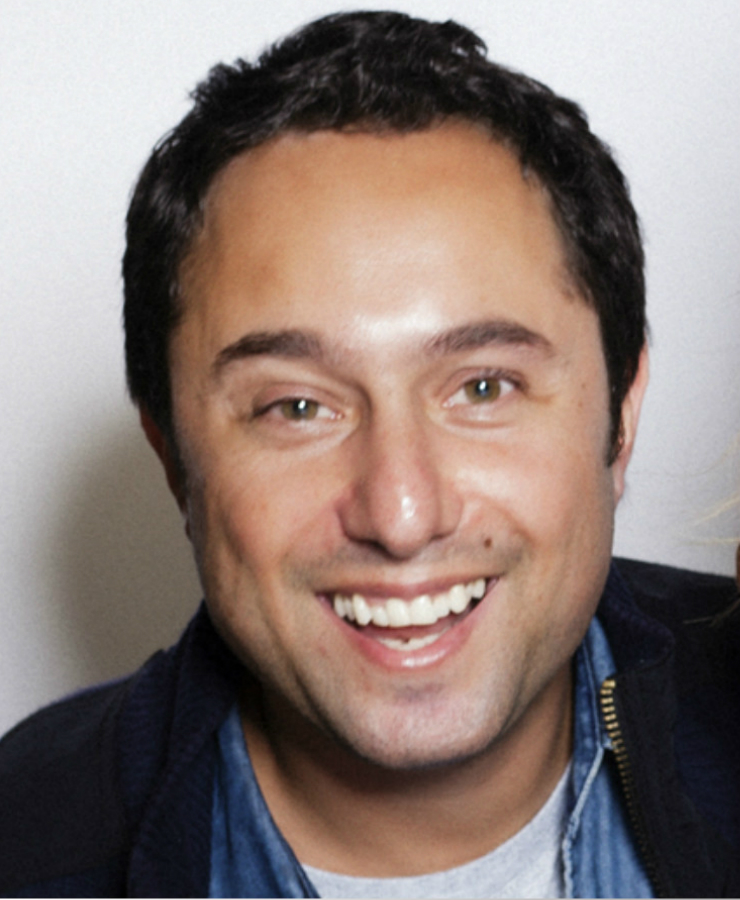 Josh Altback
Joshua Altback has been in the Hairdressing industry for 20 years specialising in all types of hair extensions for weddings, hair shows, photo-shoots and events. Among his many accolades, Josh is a Visionary Award Winner at the Alternative Hair Show, London Fashion Week and the L'Oreal colour trophy. Josh is a big fan of HD hair and says;
Specialising in wedding hair I always recommend using Hair Development's hair extensions as the quality is the best...ordering is easy and service is great and on time.
Kerry Warn
Top International hairstylist Kerry Warn has built a stellar international reputation enjoyed by only a handful of hairstylists working today.
Kerry has created the looks for hundreds of magazine covers in both the US and UK, including Vogue, Harper's Bazaar, Cosmopolitan, Interview, Rolling Stone, and Glamour. He is responsible for hairstyles that appear on the runways in Paris, Milan, New York and London and for many high profile advertising campaigns such as Prada, Chanel, Ungaro, and The Gap.
Over the years, Kerry has numbered among his many high-profile clients Nicole Kidman, Jennifer Aniston, Tom Cruise, Sophia Loren, Sharon Stone, Cindy Crawford, Linda Evangelista, Kate Moss, Naomi Campbell, Christy Turlington, Kirsten Dunst, Heidi Klum, Isabella Rossellini, Kevin Costner, and Clint Eastwood.
Today, Kerry Warn has become a leading force in film. Having established a close working relationship with Nicole Kidman, he has created the hairstyles for many of her best-known films including Eyes Wide Shut, The Others, The Hours, The Interpreter and the Baz Luhrman film Australia. Read what Kerry says about Hair Development and then read about Kerry to see why his words are such an important endorsement of our hair!
Here's what Kerry had to say about Hair Development.
I chose Hair Development for hair because I am 100% confident about the quality, consistency and reliability of the hair. Only the finest human hair can deliver exceptional results that look and feel totally natural. My reputation depends on the final look so I can't afford to use anything but the best hair. That's why I use and recommend Hair Development.
Movies, TV, Theatre
Hair Development Hair can be seen on a continuous basis in TV, Film and the stage as well as everyday life. Aside from creating wigs for blockbuster movies such as Pirates of the Caribbean and Lord of the Rings, we design and supply for Spitting Image, including the original Dame Margaret Thatcher and Miss Piggy wigs, musicals such as 42nd Street, TV commercials, TV shows including Strictly Come Dancing & The X Factor, as well as adorning numerous TV stars and Pop Stars on TV and in arenas across the globe. To pursue your perfection, Hair Development are the Transformation Artists for you. Hair Development. Look no further.
Nikki Fox
Executive TV Producer
I have very fine hair and for years have been searching for the perfect extensions for me. I have tried many different types of extensions from other companies and none of them worked for me - and then I discovered M-Fold Extensions by HD and I can honestly say my life has changed - they are incredible, especially for fine hair and I can honestly say that M-Fold are the Rolls Royce of hair extensions. I cannot recommend them highly enough and cannot see myself ever not wearing them. Everyone who is considering having extensions should try them and see how amazing they are. Brilliant!!!!"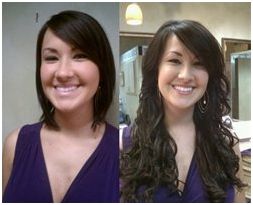 Tracey Sims
Tracy Sims is an Award-Winning extensions and hair replacement expert based in Canada. Since establishing her business 13 years ago, she has trusted and used Hair Development's human hair extensions and replacement systems, believing them to be the very best.
Testimony of this is the fact that Tracy imports hair all the way from the UK to her salon in Vancouver Island! In 1997, Tracy triumphed at the Calgary Championships and here's what she has to say about HD!
After many years of ordering from the wonderful team at Hair Development, I can truly say without hesitation, that the level of Customer service and care that you receive is flawless, thorough and consistent throughout the entire company. I have been treated extremely well with every order or enquiry I have placed, and their after sales care is as equally supportive and consistent. From the point of ordering, no problem is too big or small to trouble shoot! I have ALWAYS received not just answers, but solutions, or help where needed, not to mention that the quality of their goods from bulk hair, to ladies and gents pieces, as well as all their accessories are of the very highest quality and standard. The [HD] team seem to be constantly trying to improve on things that are all ready perfect, this encourageous me to strive to make us bigger and better!

I have had such a wonderful experience with all the staff at Hair Development, who work all so well together, and have always looked after me so well, regardless of who answers the phone. From taking an order, to updating me on new items I may benefit from, designing a custom made hair piece, to getting orders in the last post as an urgent rush job, they are never inconvenienced, they're all just so happy to help their customers, which is why I just keep going back.

I adore this company so much that despite me moving my business overseas, my loyalty remains with Hair Development's products and services, as I truly believe that there is no other place that compares for the quality of products for my customers; as well as the speedy, courteous and accommodating responses I receive from all the staff.

I believe that they will effortlessly flourish and continuously surprise us with more wonderful ideas!

Thank you Hair Development for helping my business through using yours!